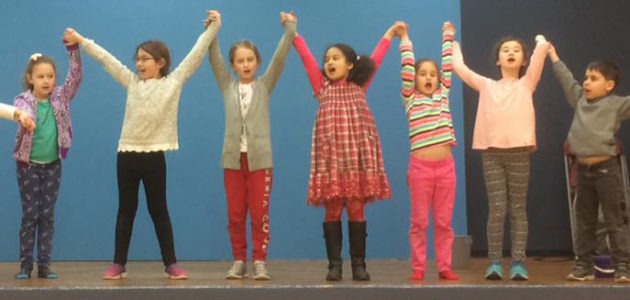 Musical Theatre – Juniors
Musical Theatre: Juniors
(Classes vary from age 5-12. Check your Community Centre for details)
Perform with confidence!
Learn the essentials of musical theatre, singing, acting and dancing in this fun filled class. We will play drama games, use movement, improvisation, character creation, different styles of dancing and songs to create and direct a performance in class.
Our young performers will develop confidence, coordination, and rhythm.
There is a short performance for friends and family on the last day. Please wear comfortable clothes and bring a water bottle.
Our theme for 2018 Winter will be
Disney's Descendants 2
2018 Winter Registration (Click for details)
Trout Lake Community Centre - Monday 4:00-5:30
Registration open now
Thunderbird Community Centre - Wednesday 3:15-4:15
Registration open now
Kerrisdale Community Centre - Thursday 4:00-5:30
Registration open now
West Point Grey CC - Aberthau Mansion - Friday 4:00-5:30
Registration open now